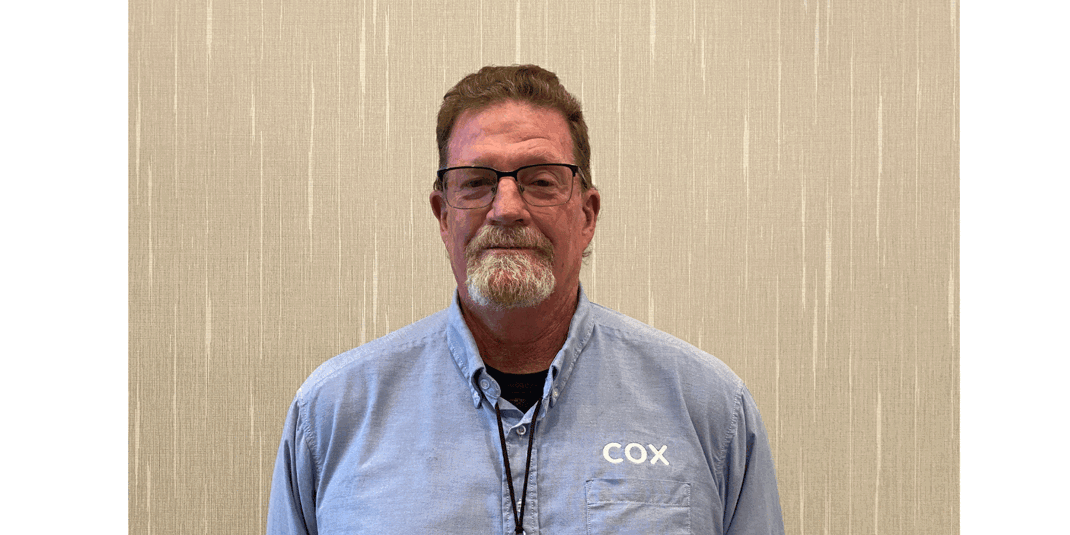 Bentley Hogge is well known and beloved in Hampton Roads, VA, for his 40-plus years of service at Cox Communications. Here's how he's made an impact in his community.
Not many of us can say we've had a hand in building the communities we live in.  
But that's exactly the case for Bentley Hogge who, in his 42 years (and counting!) at Cox Communications, has been responsible for laying cable throughout Hampton Roads, VA, and beyond. He sees his handiwork everywhere he goes, from New Kent County, VA, all the way to Knotts Island, NC. 
"There aren't too many poles I haven't touched in the system, if you get right down to it," he said. 
Bentley was recently honored for his years of service at a milestone celebration in Virginia Beach alongside other Cox employees who were celebrating 20, 25, 30, 35 and 40-plus years with the company. At the event, we talked to Bentley about his experience and what he likes most about working at Cox.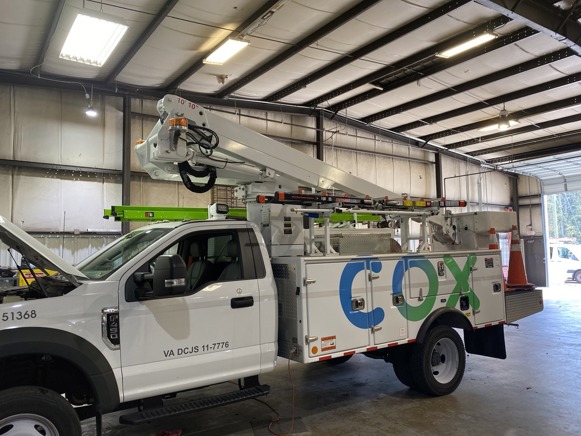 Bentley joined a cable company that would later become part of Cox in July 1981 after his best friend's mother recommended him for a job as a lineman. By September of that year, he was put in charge of the company's two in-house construction crews. He was 21 years old. 
"I went to college for six weeks and that didn't work out," Bentley said. "I have been doing aerial construction ever since." 
He learned everything he knows out in the field — and to this day, he loves his work. One of the reasons is that no two days are ever the same, and it keeps things interesting. Over the years, Bentley has also been able to pitch in during larger emergency situations, like with hurricane restoration in different parts of Florida in 2005. 
"I just like this kind of work, working with the lines, making sure to get them up safe," he said. "That's why I'm still doing it: because I enjoy it. And I get to be outside, not stuck behind a desk; my truck is my desk." 
Bentley is grateful that Cox celebrates and appreciates his contributions, even in the later years of his career. 
"It makes me feel comfortable that I can still do what I like to do," he said.
"I feel like I can do this as long as I want to and feel happy here."
More importantly, a reflection of his life's work is the appreciation he gets from customers out in the field on any given day. 
"A lot of people appreciate my work and what I do, because all the equipment doesn't work unless I put the lines on the pole right and get them tied in," he said.