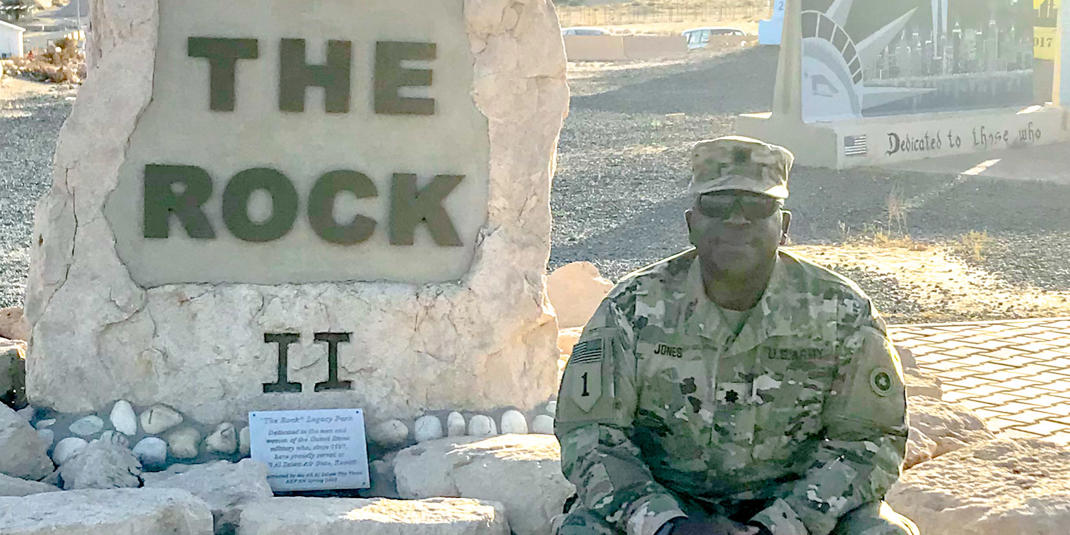 Brian Jones smiles. A lot. And why shouldn't he? He's got plenty to be happy about. 
As the HR Business Partner at Manheim San Antonio, Brian provides HR support with enthusiasm and an unusually high level of positivity. He regularly travels throughout the auction site to mingle with the people he supports, trading good-natured ribbing, talking sports or simply checking up on the family life of those around him. 
Brian was born and raised in the northeast. But when the need to be closer to his wife Tamika's family arose, they packed up the family and moved to Texas. For the past nine years, Brian has been a regular fixture at Manheim San Antonio, brightening the day of all the employees at the auction.
Well, except for that one year he spent deployed to Saudi Arabia advising the Saudi military on how to operate with greater efficiency. You see, in addition to his day job, Lieutenant Colonel Brian Jones has also served in the U.S. Army Reserves for the past 30 years.
The military has always been a fixture in the Jones household. Brian's grandfather served in the military, then his father after that. His dad served in the Air Force in Vietnam, then later used the GI bill to go to college.  So when Brian was looking for a way to build skills and help pay for his college tuition, the Army seemed like a good choice.
During his 30 years of service, Brian was deployed overseas twice. The first time, he was deployed to Iraq from 2007–2009.  While there, he earned a Bronze Star for establishing operational excellence in supply logistics and leading a covert team in delivering critical supplies. The second deployment was in 2020-2021 in the very last year of his service. Brian explained that it's a generally accepted axiom in the Army that you don't deploy a soldier in the final year of his service. But occasionally it happens; and when the Army called, Brian answers because "that is the job and that's what I signed up to do."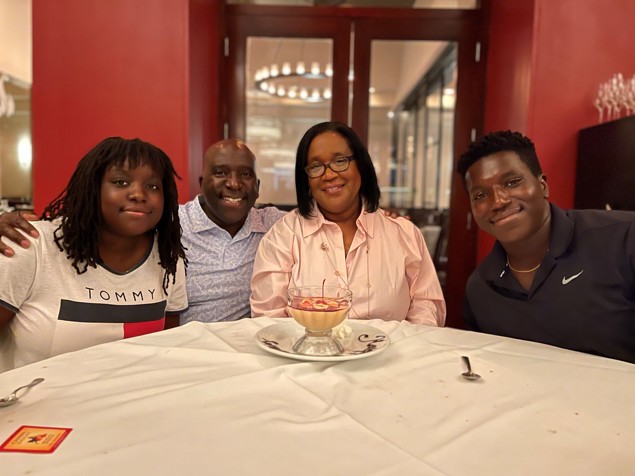 That last year of deployment was among the most challenging of Brian's career. For starters, he missed seeing his son compete in basketball and football his senior year of high school. Couple that with the early days of the pandemic and being placed in a very sensitive role overseas, and you have the makings for a trying year. The rules of the pandemic and contact tracing made for some lengthy stays in quarantine and Brian noted that he was in isolation for 89 days that year (I think he may have been counting). 
Brian said that the Army taught him some extremely valuable skills and behaviors which he routinely employs in his day-to-day role at Cox Automotive. For example: in Saudi Arabia, Brian briefed senior members of both the U.S. and Saudi military which taught him how to communicate with executives with the level of brevity and conciseness that a general officer requires (and tolerates). And in Iraq, Brian learned to pay attention to every inch of his surroundings.  Because when your life, and the lives of the soldiers around you, depend on you noticing even the smallest out-of-place detail, then you get pretty good at it. Consequently, when it seems like Brian is just casually strolling through the auction site, he's paying very close attention to everything happening around him, and making sure that no safety detail goes awry.
Brian thrives in chaos, keeping a calm demeanor and thinking clearly when situations call for that trait the most. So no matter the problem, Brian is right there in the middle of it, calmly providing guidance and ensuring the well-being of his fellow Cox Automotive employees.
Interested in a career at Cox? Browse open positions here, and join the Cox Talent Community here!