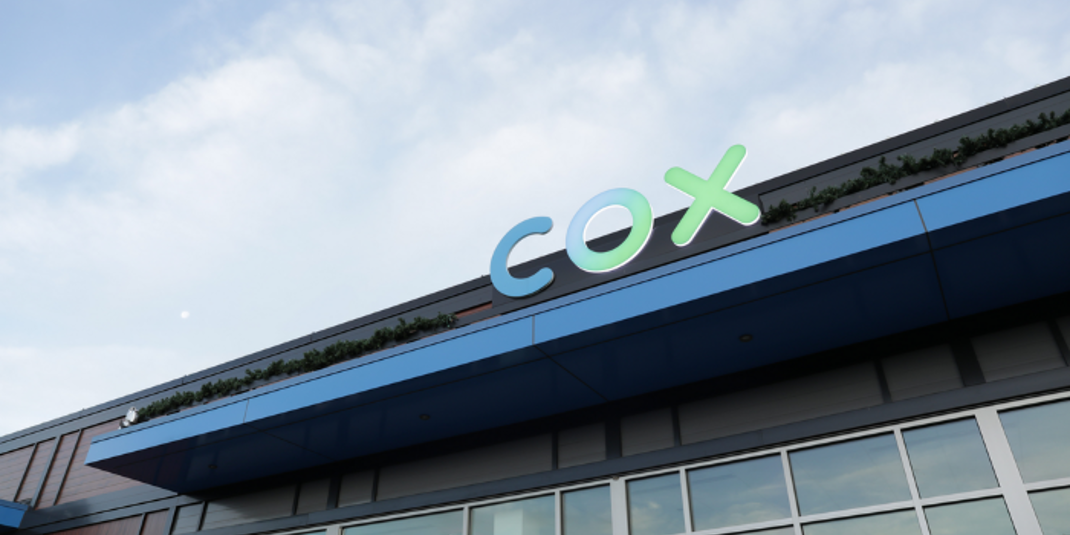 Cox's California facilities are more sustainable thanks to the efforts of Eddy Morano, facilities manager and member of the California Cox Conserves board. Read Eddy's story below.
Cox Conserves – Cox's national sustainability program – has some ambitious goals.
Through the Cox Conserves program, we aim to send zero waste to landfill by 2024 and be carbon and water neutral by 2034. We're confident that we can achieve these goals with the help of employees who are passionate about environmental health – people like Eddy Morano, facilities manager for Cox Communications in San Diego and a board member for Cox Conserves' California chapter.
Eddy, who joined Cox in 2012 after a career in the Air Force, is focused on the sustainable operations "pillar" of Cox Conserves. The California Cox Conserves committee works with other Cox Conserves chapters across the company to boost the positive environmental impact of the company.
"We collaborate on ideas to find ways to contribute to meeting the waste, carbon and water goals," Eddy said. "On a bi-weekly basis, we brainstorm and develop ideas for what we can do better in the future. Then we take those ideas and do an analysis on what needs to be done to achieve them. Then it's just a matter of aligning ourselves with other committee members, getting direction and funding if needed, to make sure that whatever we do has a positive outcome."
Eddy's position as facilities manager – overseeing 700,000 square feet of property in California – gives him special perspective into how to make progress toward Cox's sustainability goals.
Some specific projects that are currently underway:
Implementing water efficiency projects to reduce water consumption
Installing Cox's first integrated battery storage and solar system, which will reduce 374 tons of annual carbon emissions (the equivalent of the emissions of 121 cars, or enough to power 93 homes)
Installing energy-efficient LED lighting
"It's important to find better ways of doing things and become better stewards of the resources that are under our care," Eddy said. "Cox's focal point isn't just our business, but our community and environment. That's one thing I believe we do very well at Cox."
Always adapting, always evolving
The COVID-19 pandemic sent the majority of Cox's employees to work from home, which of course had a big impact on Cox's facilities operations.
"When we went into COVID, like millions of other people, our team was somewhat scared," Eddy said. "And just like the rest of the community, we didn't know what was going to happen."
Little by little, month by month, the facilities teams learned more about COVID and how to prepare their work environments for an eventual return to in-person work.
"We found our niche, working together and with our senior leadership team both in Atlanta and here in California, following guidance for how we were going to control the space that we're in," he said.
To Eddy, a silver lining of the COVID cloud is resilience in the face of change.
"Adaptability is one of the skills I've honed the most at Cox, especially during the COVID time period because we were in this changing environment," he said. "And that's one thing about Cox Conserves: something is always ongoing. It's about constantly evolving and finding opportunities when they arise; making improvements to reduce our footprint."
Being green is a team effort
Meeting Cox's sustainability goals will require participation from employees across the country, and Eddy believes the teamwork that permeates our workplace puts us in a good position to do just that.
"The great thing about working here is the collaboration with others, whether it's my current team, peers across the country or just folks in other departments," he said, specifically commending his five team members – Liz Jones, Jason Rudolph, Rudy Tuchek, David Maurer and Pat Schnick.
"I'm very fortunate to be able to work with people in different departments to figure out how we as a team can make a difference," Eddy said. "This group has a lot of energy and exciting ideas."