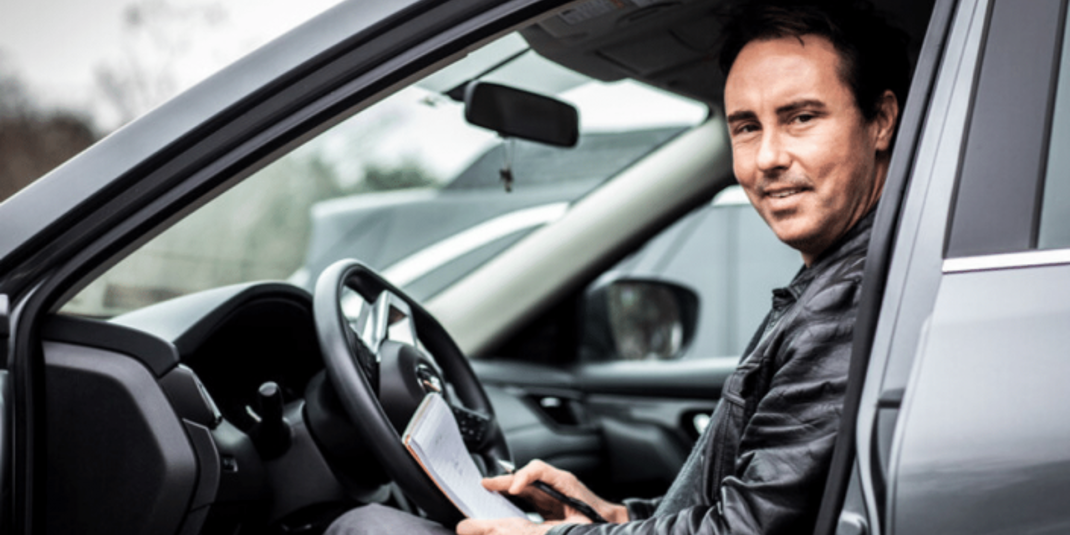 For Johnny Edwards, an investigative reporter for The Atlanta Journal-Constitution, reporting on the Coronavirus has required new levels of resourcefulness and tenacity.
"I recently did a story about the outbreak in Albany," he explains. "And in ordinary times, the first step would be to go to a city and knock on doors. I've always done things that put me in harm's way. It's part of my job, but I can't put myself and the communities we serve in danger by taking that large of a risk, so we have to find another way."
He says it's times like this where it's more important than ever to report the truth. "I'm a reporter keeping the public informed. The public is starved for information right now, and they are turning to the AJC. We do not take that responsibility lightly."
Johnny is just one of the many AJC journalists who have been flexing their communication muscles and keeping Atlanta and the entire state of Georgia informed during the COVID-19 crisis. They are providing an important public service to all members of our community – informing readers, holding public officials accountable, and providing in-depth coverage and resources to keep us safe.
Because of this pandemic, Johnny and his team have had to adjust the way they communicate between themselves and with sources.
"It's all crazy. Most of us on this team are having to turn stories very quickly. It's all complex and details matter more than ever. We're having to find new ways to fact check and get information. But I've lost a big tool in my toolbox by not being able to go see sources in person. We've also had to step up our teamwork since we're trying to cover the entire state for varying stories."
Above all, Johnny says delivering credible, in-depth information to the community is the most important part of doing his job amid COVID-19. "Right now, we're digging into issues and still doing investigative work. It doesn't stop because we're in this crisis."
He continues, "We have access to public information, and we do it because we're needed, passionate and want to contribute to the common good. The profession of journalism is enshrined in the First Amendment. Our Founding Fathers put it in there so that there would always be someone asking tough questions and making the country better."
Where does Johnny's passion come from? "That's like asking, 'why do you want to breathe,'" he says with a laugh. "It's in my DNA. I've always been skeptical of those in authority and what they tell us to do, so I guess I was born with it."
"Being an investigative reporter brings all that together. I couldn't imagine doing anything else. News is needed so much, especially right now. So many different things are coming at us from our leaders and getting in the way of the truth. That's why we're here."
Having to work from his home, Johnny views the current situation as history in the making and is proud to be an AJC employee. "This pandemic is something we're living through that will become one of the most significant moments in history. The world won't be the same after it. I'm proud of how my company is handling it and that's what will be remembered."
"Everything works better in the sunshine."
Interested in jobs at the Atlanta Journal Constitution?
Click here to see open positions.