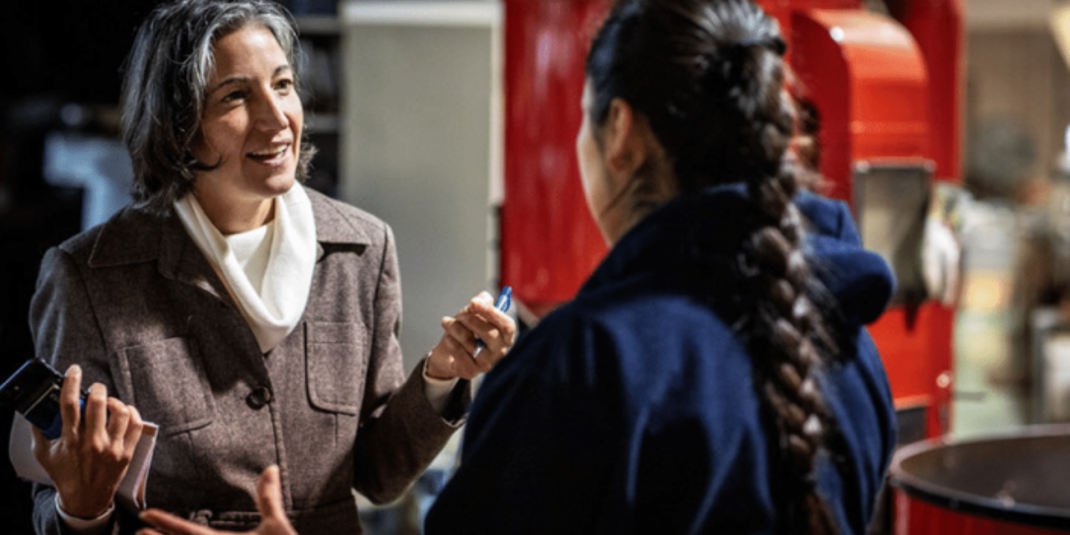 For Ligaya Figueras, food and dining editor for The Atlanta Journal-Constitution, keeping readers informed and engaged about how food shapes their community is where her passion lies.
"Food is something everyone needs to live. During this coronavirus pandemic, food is at the forefront of people's minds: 'Where am I going to buy my food? What am I going to cook? How can I cook resourcefully to limit trips to the grocery store?'"
Apart from providing readers with recipes and tips for adapting their food purchasing and meal preparation to quarantine life, Ligaya and her team have followed one of the biggest stories to emerge during the COVID-19 outbreak: restaurants. "Restaurants were among the first businesses to be impacted by the coronavirus and they are among the hardest hit. The food service industry is one of the largest employers, not just in Georgia, but across the country. Livelihoods have been changed by this. We're telling stories not just of beloved restaurants that have been upended by this public health crisis, but of the people who work there."
Ligaya is just one of the many AJC journalists who have been flexing their communication muscles and keeping Atlanta and the entire state of Georgia informed, during the COVID-19 crisis. They are providing an important public service to all members of our community – informing readers, holding public officials accountable, and providing in-depth coverage and resources to keep us safe.
One way that Ligaya and her team of writers are covering restaurants is through "Atlanta Orders In." What's become a replacement for restaurant reviews, this new weekday installment spotlights restaurants who are safely offering takeout and delivery options.
"We go to restaurants and get a first-hand glimpse at what's going on. Has a restaurant implemented health and safety practices such as social distancing and contact-free pickup? It's important for readers to have this kind of information. If we are going to recommend a restaurant for takeout food, the protocol matters as much as the food."
Ligaya is also pleased with uplifting stories that she and her team have shared with AJC readers. "We're finding some really beautiful stories of people cooking together during this time, of discovering – or rediscovering – family recipes," she said of "Community Cooks," an occasional installment that features reader-sourced cooking stories and recipes. A new weekly online-only column, "Extra Helping," spotlights acts of generosity by the food community and informs readers how they can get involved. "Restaurants are highly involved in feeding front line healthcare workers and displaced restaurant employees. Their efforts deserve coverage. Readers also want to support their community. A series like 'Extra Helping' accomplishes both."
When it comes to communication, Ligaya says they've also turned to Instagram to connect with readers as well as restaurant operators. "Everyone goes there to learn about food. It's a great source of information." she says. "When the pandemic first hit Atlanta, we put out a call on Instagram to restaurants to tell us who was open for takeout and delivery. It garnered 139 comments, 539 likes and countless DMs and emails." She and her team also use Instagram as a source of entertainment for followers. "There's a lot of heartache and disappointment in the world right now, but we hope we can bring our readers some joy and laughter."
Despite having made many adjustments to food and dining content in the last few months, Ligaya says AJC readers have been highly receptive. She attributes the increased level of engagement to her team's transparency. "Being open and clear with readers about changes we've made as a result of the Coronavirus builds trust."
"As I look back on the last few months, I'm reminded that food has always served as a catalyst for building community," says Ligaya, who has been a food journalist since the mid-2000s. "That's certainly been the case during these unprecedented times."
Interested in jobs at the Atlanta Journal Constitution?
Click here to see open positions.